We serve individuals with Intellectual Disabilities and Autism 18 years of age and older. Extended school year (ESY) and transition programs are also available for individuals age 14 through 21 currently in school.
We also offer an Older Adult Daily Living Program that provides day services to adults with Intellectual Disabilities and Autism age 60 and over.
Celebrating the abilities and talents of individuals with disabilities and Autism.
The Adult Training Facility (ATF), with program locations in Washington and Waynesburg, is an individualized teaching and training program whose primary goal is to support adults with Intellectual Disabilities and Autism to live a meaningful life. Licensed by the Department of Human Services, the program operates within the community and in the facility, which includes equipment and supplies to enhance the broad options of activities provided to each individual.
Separate community vocational and volunteer training programs are also available that provide real hands-on vocational and social skills training.
At the Washington County site, a separate program operates within the Adult Training Facility (ATF), for individuals aged 60 years of age and older. The Older Adult Daily Living Center (OADLC) provides day services to adults with intellectual and developmental disabilities. This program is licensed by the Pennsylvania Department of Aging and focuses on enabling seniors to fully participate in, enjoy and enhance their retirement.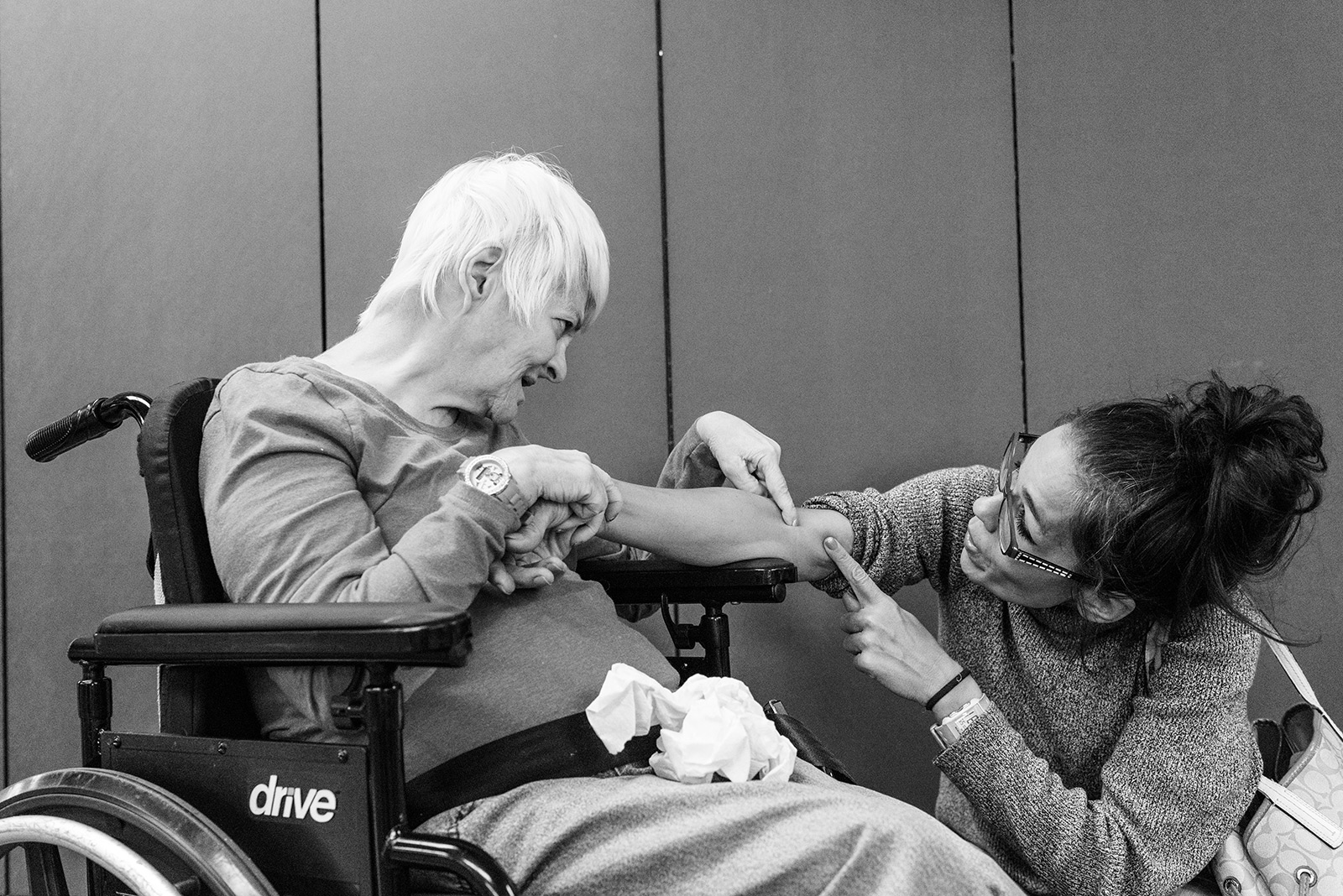 Individuals that attend the ATF are supported in goals to increase independence and develop life skills as reflected in their ISP and conveyed by themselves. Individuals are also supported in community opportunities. Individuals that attend range from school age and throughout adulthood.
Contact us to schedule a tour of either facility. Complete an enrollment packet.
Once a physical, TB test, additional pre-entry requirements and staffing levels are met along with an approved ISP, services can begin. Generally the process takes a few weeks.
No, all of our services are funded via the waivers, school funding (14 years to graduation) and private pay.
Individuals with an IDD diagnosis with Consolidated, PFDS waiver, school funding or Older Adults are eligible.
We have facilities located in Greene and Washington counties.
Individuals are involved with a wide range of activities within the facility both individually and socially focused. Individuals are supported during volunteering and community based activities. Work of Heart is a group based out of the Washington site that spends each day in the community volunteering and learning job skills. The Older Adult Program focuses on maintaining daily living skills, physical exercise, health monitoring, community integration, cooking, and other recreational/leisure time activities.